Nothing Is Ever &@$#ing Easy
If anything unites Philly and Tampa Bay fans right now, it's the notion that Bud Selig is a certified moron.
The only thing missing from his — oh, let's call it "reason" — for letting this game continue until just after the Rays tied the game (which was past the point when this game could have gone into the books as official) was this gesture:
Selig didn't want the deciding game of the World Series to be determined by what insurance companies call a "force majeure." He just decided that this weekend, and made up a rule on the spot to that effect. Wow. I wish I had god-like powers, too.
So what do we, the angry and confused, take away from this debacle? First, the cons:
The twits officiating this game (and they have indeed proven their twittishness time and time and time again) could have stopped this game before the Rays tied it up. These men all apparently grew up in Cambodia, where monsoons far worse than last night's downpour fail to prevent the locals from enjoying a nice game of "Landmine Dodgeball."
The Rays have new life. Not much, but more than they had going into the start of Game 5. Hamels was a beast, and despite the Phillies once again stranding runners in scoring position it looked as if they had the upper hand.
When John Oates had to fill in for an under-the-weather Darryl Hall to sing the National Anthem, we should have seen that as an omen. (To quote Lisa Simpson, who led the supergroup Garfunkel, Messina, Oates & Lisa, "Why would they come to our concert just to boo us?")
If last night's experience adopted a porn name, it would be "Destiny DeLaid." And now, the pros:
Hamels' effort still counts. The game resumes with the Phillies batting in the bottom of the sixth, and will likely face a Tampa Bay bullpen still smarting from the their debacle Sunday night. Our bullpen, on the other hand, is rested and ready.
The fans in their now-compounded desperation are going to be absolutely fucking insane.
The Phillies didn't win last night, but neither did the Rays. The game is tied, and the Fightin's are still up 3-1 with a chance to win this series at home. Nothing is fucked, Dude.
That said, if last night's debacle begins a spiral of misfortune into That Which We Cannot Bring Ourselves To Consider, Bud Selig better start wearing disguises, and using pseudonyms when checking into hotels: "Mr. Dub Giles? Your room is ready, sir."
Let's relax, take a deep breath, and enjoy a brief moment of tranquility. Roll the clip: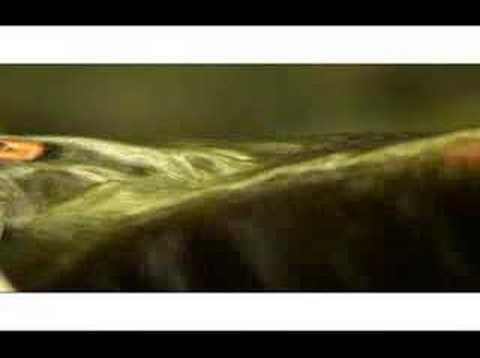 Everybody feel better? Good. GO PHILS!!!